General development
The development of Heptapod has been and still is sponsored by several organizations.

Octobus provides commercial support for Mercurial. Our team of experts has an extensive experience with Mercurial and can help you with any aspect of its usages. Octobus was founded by Pierre-Yves David, one of the major contributors to Mercurial. Since 2010, we have landed thousands of changesets, fixed hundreds of bugs and brought major upgrades to it.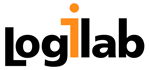 Logilab has been instrumental in the adoption of the Python language amongst French scientists, and trains each year hundreds of engineers and researchers in that language. Logilab has been pioneering the realm of large scale semantic web applications, in particular with the data.bnf.fr project in 2010 for the Bibliothèque Nationale de France.
A strong supporter and contributor of Free Software (Pylint started there, as well as Mercurial phases), Logilab has also sponsored many non-profits and helped to organize many events and meetups related to free software.

Pythonian creates software solutions that adress its customers needs with sharp industrial constraints and has a professional training program aiming towards autonomy and efficiency by means of introduction to specific and pragmatic tools.
Software distribution
FOSS public instance
See also the original announcement
Main application
Continuous integration
On the public FOSS instance, we are leveraging resources provided by the following organizations:

The lab, in partnership with the School of Electrical Engineering and Computer Science at Oregon State University, provides hosting for more than 160 projects, including those of worldwide leaders like the Apache Software Foundation, the Linux Foundation and Drupal. Together, the OSL's hosted sites deliver nearly 430 terabytes of information to people around the world every month. The most active organization of its kind, the OSL offers world-class hosting services, professional software development and on-the-ground training for promising students interested in open source management and programming.

Among other things, we use OVH public cloud instances for continuous integration on foss.heptapod.net, mostly for the needs of Heptapod itself. Thanks to this, our heavy builds and test runs have no impact on other projects hosted on foss.heptapod.net.